Become a part of our talented team to help shape the future of optical communications.
We aspire to create and nurture a diverse and inclusive workplace culture that supports our goals of making the intangible tangible. BridgeComm fosters a collaborative and forward-thinking environment where creativity and teamwork thrive. 
With a supportive work environment, flexible schedules, and a shared vision of shaping the future, we are proud to cultivate a company culture that fuels innovation and empowers our employees to make a lasting impact in the exciting world of laser optical communications.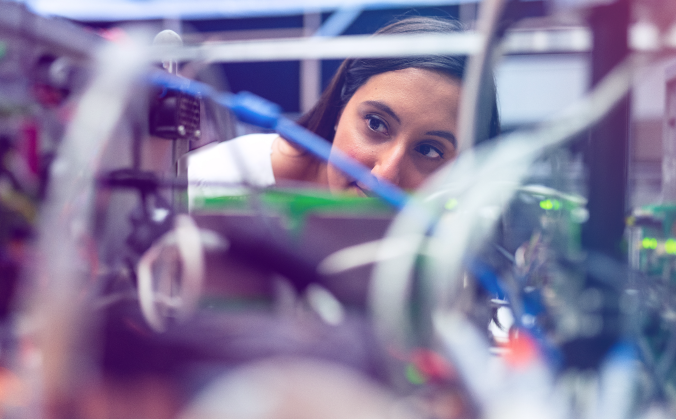 Flexible work, professional growth, and generous benefits
We're seeking motivated professionals to join our mission-driven team. Experience the future of  communications with our laser optical point-to-multipoint free space optical (FSOC) wireless solutions. 
Paid time off (PTO): Generous vacation, sick leave, and paid holidays to rest and recharge 
Professional Development Opportunities: Training programs, workshops, conferences, or tuition reimbursement to support your career growth.
Flexible work hours and location: Flexible work hours to better balance your work with your life.
Health insurance: 100% company-paid premiums for medical, vision, and dental. 
Become a part of the future of communications.
Transcending communications for the digital age
BridgeComm is transforming the global communications infrastructure for an increasingly data-driven future. 
Become part of a diverse and inclusive team that is leading an evolution of communications infrastructure, and help support our goal of making the intangible, tangible, by developing the world's first multipoint optical communications resource.